new plating equipment price sheet used plating equipment porous pot operating instructions about us contact us tech data sheet rectifiers catalog plating racks training manuals plating on wire newsletters
Featured Equipment
USED DC Rectifier
Dynapower
480 Volt 3ph AC input
5000 amp 0-12 volt DC
Water cooled

Completely rebuilt like NEW!
External Iron Core Ripple copper bus choke filter and Capacitor Filter Bank for less than 5 % ripple at all DC amperage outputs. Price: $13,800.

One year Warranty!
Porous Pot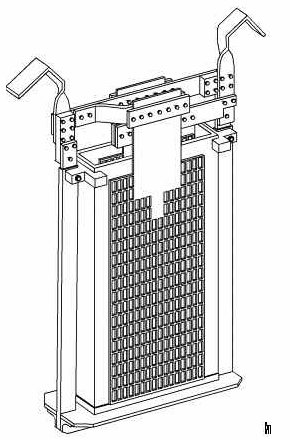 Manufacturer of:
Suppler of:
Tank ventilation equipment meeting EPA standards

Fume scrubbers and exhaust hoods

Lead-lined chrome plating tanks

Sheet lead

Lead wire

Yellow PVC and aluminum-foil tapes

Stop-off lacquer
Provider of:
System installation and consulting services

Hard chrome plating reel-to-reel on superconductor, nickel, copper and other metal wire
Consulting: Consulting available priced at $1000.00 per day, plus expenses. Let us solve your problems.