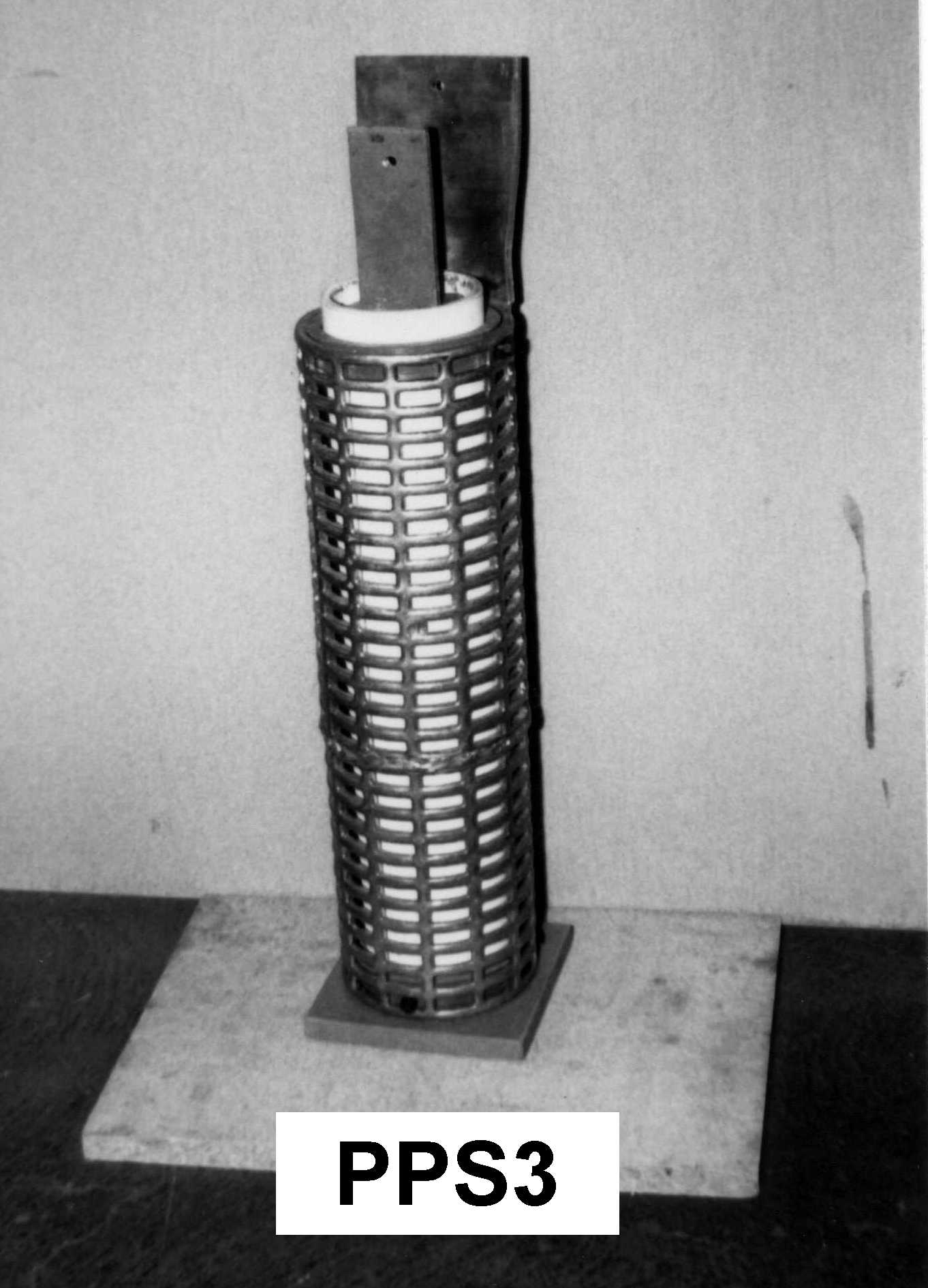 Porous Pot Chrome Solution Purifier. PPS3 is recommended for shallow tanks.
Click here for Information on porous pots that are built into plating racks for easy installation.
For information on how to operate the porous pot, Click Here to See the Porous Pot Operating Instructions on this website.
NOTE: If you are ordering porous pots for fluoride or Heef 25 ® baths that need 6% tin lead anodes, add a T to the end of the part number. For example: PPS1T, PPS2T, and PPS3T.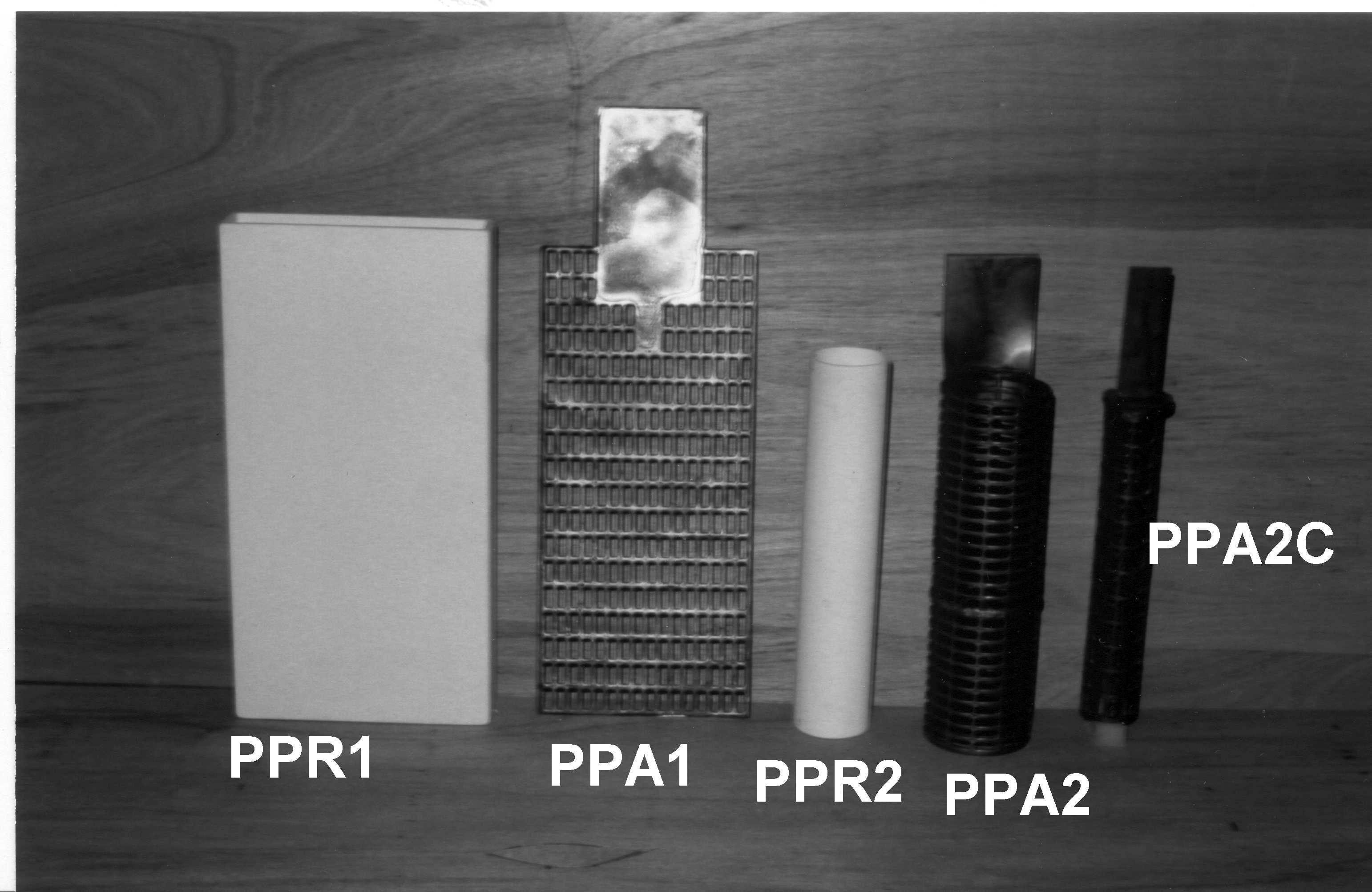 PPR1 Replacement rectangular ceramic pot for PPS1. 3 x 12 x 24 inches.
PPR2 Replacement round ceramic pot for PPS2 and PPS3. 3-3/4 inch x 18 inch.
PPA1 Replacement anode for PPS1 assembly.
PPA1C Replacement cathode for PPS1 assembly
PPA2 Replacement anode for PPS2 assembly.
PPA2C Replacement cathode for PPS2 assembly
Note: Add T to part numbers for 6% tin lead anodes. PPA1T, PPA1CT, PPA2T